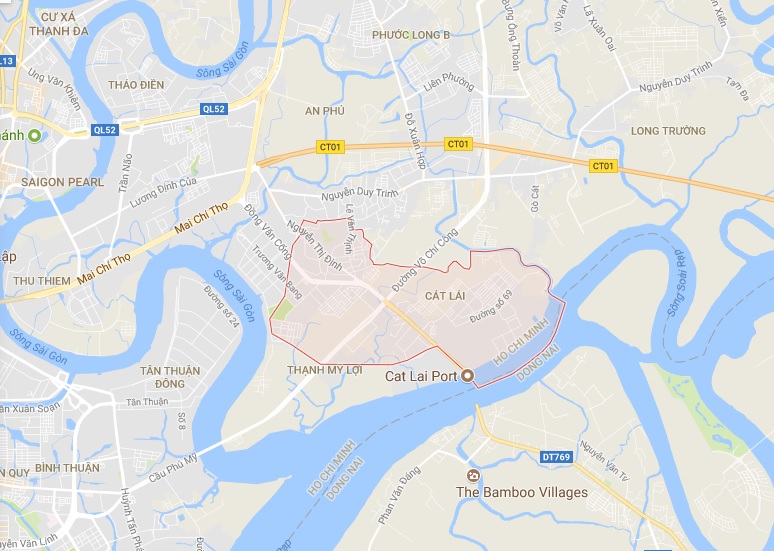 Port Overview
Cat Lai is one of the many ports in Vietnam. It is opened in 2005 with some of the more modernized equipment as compared to the other ports.
Vessel operators serving Cat Lai

Currently there are many carriers with service to Cat Lai. With as many as four sailings a week to Cat Lai, it is not an issue to find a suitable sailing to Cat Lai.
Latest Development News
Although Cat Lai is considered to be with more modern equipment as compared to all the other ports in Vietnam, the fast globalization and industrial development has also put this modern port to be overloaded. The traffic infrastructure around the port is unable to cope with the load. Nearby ports are tasked to relieve some of the load on Cat Lai.
Due to its proximity to neighbouring country, Cambodia, many companies use Cat Lai as a transit point for their shipment to parts of Cambodia by truck or road. With the increase in transit shipments, there are also increasing cases of smuggling and other illegal activities.
AD&K Logistics have been assisting our customers for their shipments in and out of Vietnam since our incorporation in Singapore. Our experience with shipments to Vietnam and transit to Cambodia is pretty established. Please feel free to contact us for your queries.
More information on Cat Lai:-
Solutions for reducing overload in Cat Lai
Congestion in Cat Lai due to backlog
Electronic Cargo Supervision to be reviewed