Shipment – Air / Sea Shipment (Wire Ropes)
We are tasked by a customer to assist them to send their shipments of wire ropes to various air and sea ports. These shipments are required to catch the vessel requiring the wire ropes.
Photos of the said shipment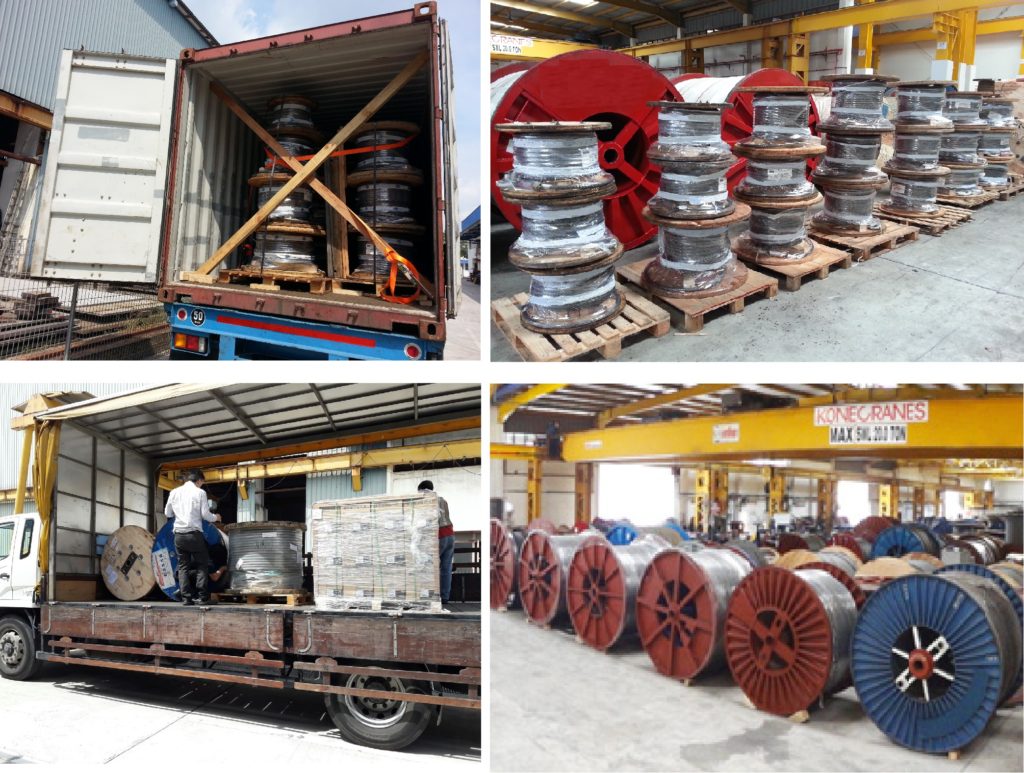 It might be an easy task but it is not easy to ensure that the shipments arrive at the required air or sea port before the vessel requiring the shipment arrives. At times, the vessels berth at smaller air or sea ports which is not commonly arranged. We had to mobilize our agents in the relevant countries to arrange the shipments by truck to the relevant locations for loading on the said vessels.
No task is too difficult for us. Feel free to contact us today.