Shipment – Air / Sea Shipment (Wire Ropes)
A customer required us to assist them to send their shipments of wire ropes to various air and sea ports. These shipments are required to catch the vessel requiring the wire ropes.
Photos of the said shipment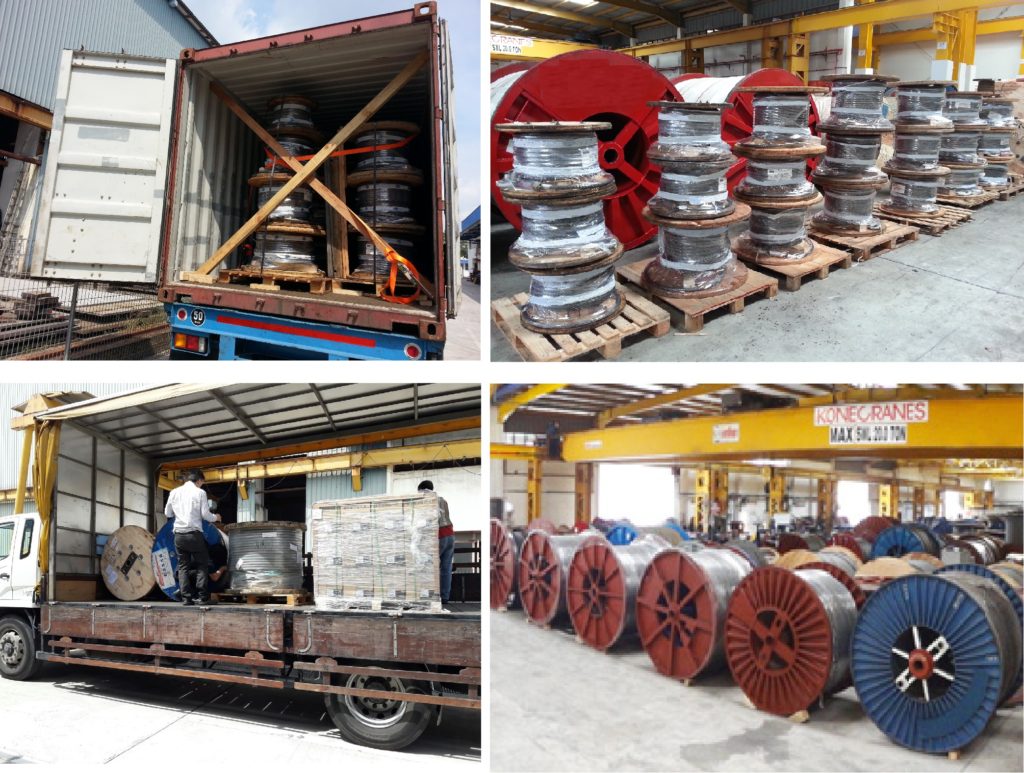 It might be seemingly an easy task. However it is not easy to ensure that the shipments arrive at the required air or sea port. These shipments have to reach before the vessel requiring the shipment arrives at the ports. This means that the shipments have to clear all the relevant customs procedures, de-vanning and delivery to the required location ready for on forward vessel. It is important that these replacement reach the vessels before they depart for their next location.
At times, the vessels berth at smaller air or sea ports which is not commonly available commercially. This is often the case in land vast countries. We will assist to mobilize our agents (when required) in the relevant countries. Our agents will help to arrange the shipments by truck to the relevant locations for loading on the said vessels. AD&K Logistics have many connections with many agents in various countries. We are able to assist and advise the customer with the most efficient way to deliver their shipment within the stipulated time frame given.
For sensitive shipments like this, it is a common practice to arrange for cargo marine insurance. This is to insure the shipment during the marine voyage. For sensitive shipments, we usually recommend policies which cover all the risks of loss of or damage to the goods when due diligence on all parties are properly carried out.
No task is too difficult for us. Feel free to contact us today.