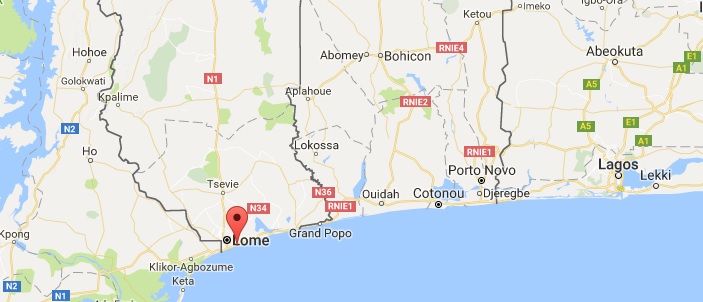 Port Overview
Lome, Togo is located 200 kilometres (124 miles) from Accra, Ghana and 150 kilometres (93 miles) from Cotonou, Benin. Lome is an important port, including a free trade zone opened in 1968. It exports phosphates, coffee, cocoa, cotton and palm oil. Much of the transit goes to the neighbouring countries of Ghana, Mali, Niger and Burkina Faso. The port also holds an oil refinery. The city in general has great potential due to growing emphasis on tourism. However, surfacing political instability in the passing few years till today has seriously affected the country's tourism sector.
Vessel operators serving Lome

Currently there are a few carriers with service to Lome. With about two sailings a week to Lome, it is not an issue to find a suitable sailing with available space and equipment to Lome for your shipments.
Latest Development News
In order to increase the ports reach into neighboring countries, the port of Lome has several construction projects slated for the near future. Among the several projects, it includes the construction of a third container dock and the creation of a rail link between Lome and the Sahel region of Africa. With the rise of overseas car and container shipping service to Togo, the port authority of Lome has recognized the importance of improving the port's infrastructure.
The port of Lome also has its own oil refinery and has over 1,752 meters of quay. This allows the port to accommodate up to 10 vessels at one time. Lome services its landlocked neighbors Niger, Burkina Faso and Mali. Lome is Togo's only commercial port. Another port exists in Kpeme, however this port only handles phosphate shipments. Container shipments account for approximately 52% of total shipping traffic. In addition to containers, construction equipment shipping is also popular with incoming roll-on / roll-off vessels arriving from the United States and Europe.
AD&K Logistics has been assisting our customers for their shipments in and out of Africa since our incorporation in Singapore. Our experience with shipments to various parts of Africa is pretty established. Feel free to contact us for any shipments in relation to Africa.
More information on Lome:-