Shipment – Air / Sea (Trucks)
Customer bought 2 trucks from Europe and wanted to send them to his home town in Asia. Due to certain regulations and time constraints, the shipment was arranged by air to Singapore and it got stuck. The trucks arrived in Singapore safely but customer was not able to arrange them to his home town cost effectively.
Photos of the said shipment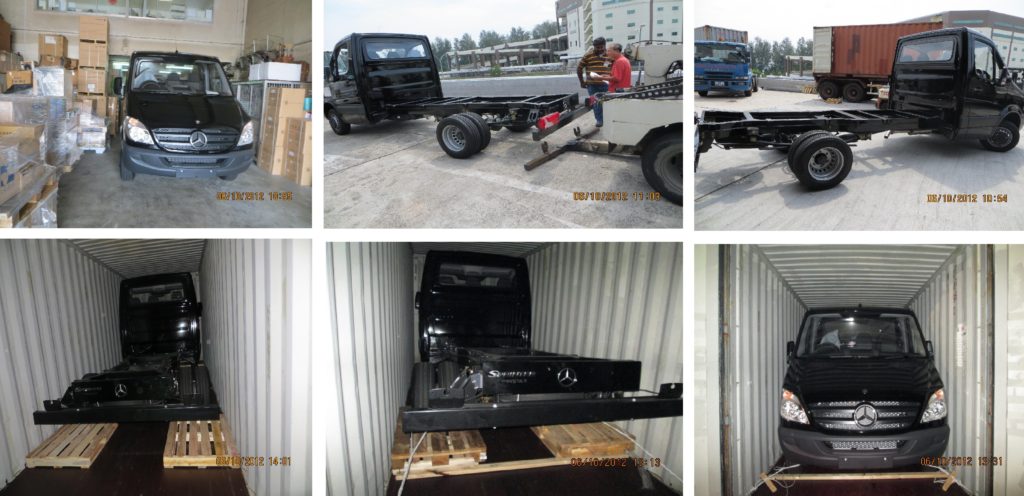 If customer choose to arrange the onward shipment by air again to his hometown, there will be huge costs involved. Although the trucks can reach his hometown faster, the cost involved is not worth all the trouble. The main aim of purchasing abroad was due to cost savings in the first place.
With our past experiences in handling and loading odd size shipments, we managed to load the 2 trucks into a container. We then arranged the shipment by sea to his hometown. The shipment arrived safely and in great pristine condition. Although the time taken for the sea shipment was slightly longer than the intended air shipment, the cost savings were significant.
Have shipments that are stuck due to various reasons? Not sure what is the best cost effective way to get your shipments out? Drop us an email or give us a call today!