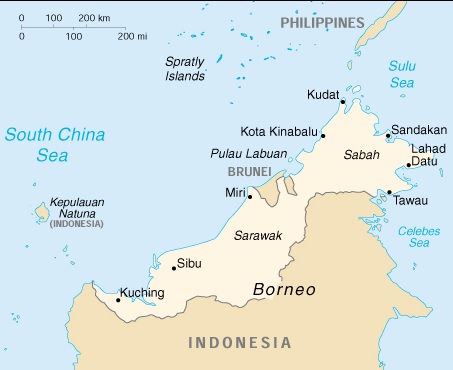 Port Overview
Kuching is the city, capital and chief port of Sarawak, East Malaysia, on north western Borneo. It is now a busy administrative centre. Kuching exports rubber, pepper, and sago flour and has a seaport and an airport. Kuching, like most towns in Sarawak, also has connections to other urban centres and settlements by water transport. There is a wharf for express boats servicing transport to further areas such as Sibu and Bintulu.
Vessel operators serving Kuching

Currently there are a few carriers with service to Kuching. With weekly sailings to Kuching, it is not an issue to find a suitable sailing to Kuching with planning and scheduling.
Latest Development News
There are plans to put forward a construction of a deep sea port to the state government. With the intention of developing the cruise facilities in Sarawak, the possible positive growth could contribute to tourist arrivals and economic spin-off.
Recently (2021), due to the port computer system malfunction affecting the port performance, port congestion surcharge was initially imposed to help reduce workload build-up. Sarawak Shipping Association and carriers were pushing for more reliable handling equipment including quay cranes to replace the existing old and frequently breaking-down machines. The recent flood (2021) further worsen the already congested situation. The water seepage damaged the port computer system causing the processing time to increase from a normal time of 40 minutes to at least two hours per container.
Plans are in place to acquire new equipment and rectifying the computer system outage. Plans are also in place for more equipment to cope with the future demand as well as backup systems to avoid outage causing congestion.
AD&K Logistics have been assisting our customers for their shipments in and out of Malaysia since our incorporation in Singapore. Our experience with shipments to Malaysia is pretty established. Do feel free to contact us for any shipment queries.
More information on Kuching:-
Sarawak Government information and services
Royal Malaysian Customs Department – Sarawak
Royal Malaysian Customs Department
High time to revamp Kuching Port Authority operations