Recently our customer needed to relocate from Singapore to Australia. He had a boat in Singapore which he wanted to move to Australia with him. We were roped in to assist in the shipment arrangement.
Photos of the said shipment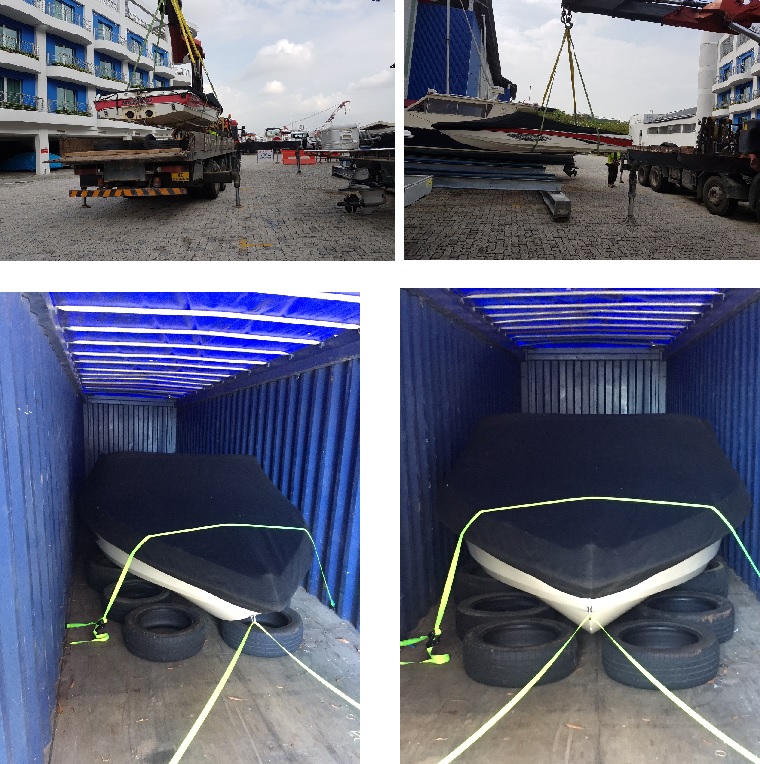 Under normal circumstances, due to the dimensions of the boat, this boat would have to be loaded into a special equipment. Some options were collapsible flat rack or open top containers or the normal containers.
Based on our experience, we were able to load this boat into a normal container. However due to limitations of the loading equipment, we had to propose an open top container instead. Due to the transit time for the shipment to Australia (about 12days), we made sure that the boat was properly cushioned and secured. The cost for the whole shipment was kept within the customer's budget and he was very happy with receiving the boat in the same condition as it was handled over to us.
No shipment is too difficult for us to assist. Contact us today for any shipment queries.