Bought something from overseas and require them urgently? Wonder if you should consider arranging them by air shipments? Moving overseas but not willing to pay for the extremely high excess baggage fees on your flight?
Photos of the shipments arranged by air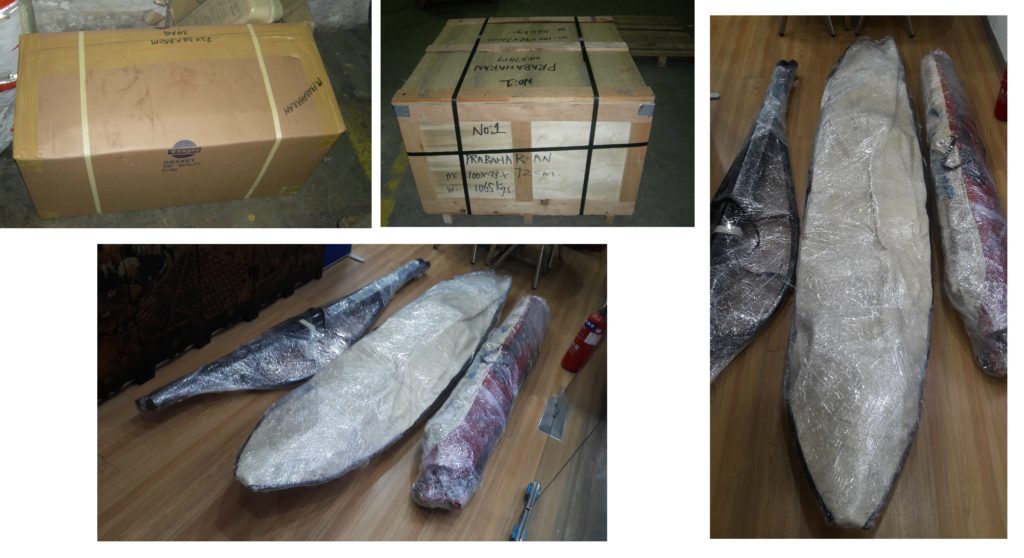 We handled many regular air shipments for our customers from various parts of the world to Singapore. From ensuring proper packing of the shipments to transferring to the relevant nearest airport to the delivery of the shipment to your door, rest assured that we will strive to ensure proper handling throughout the whole voyage.
We assisted our customers to send their shipment orders to their customers overseas as well. No issue if your customer requires you to deliver the order to their door too. We have our strategic partners worldwide to assist accordingly. We have also arranged shipments like surf boards for our customers by air to their vacation homes too. Have any issues with any arranged shipments? Do feel free to contact us for our advice and assistance to resolve them today.
With our connections with the various airline carriers, we are able to offer both cheaper air freight option with transit flights or faster direct air flights. We ensure that all the packages are properly packed and will reach your destination safely and properly.
Feel free to write to us today for your air shipment queries.