Is your shipment classified under class cargo? Have shipments but not sure if it is hazardous cargo? Not sure if your shipment can load on air freight or sea freight?
Photos of the shipment arranged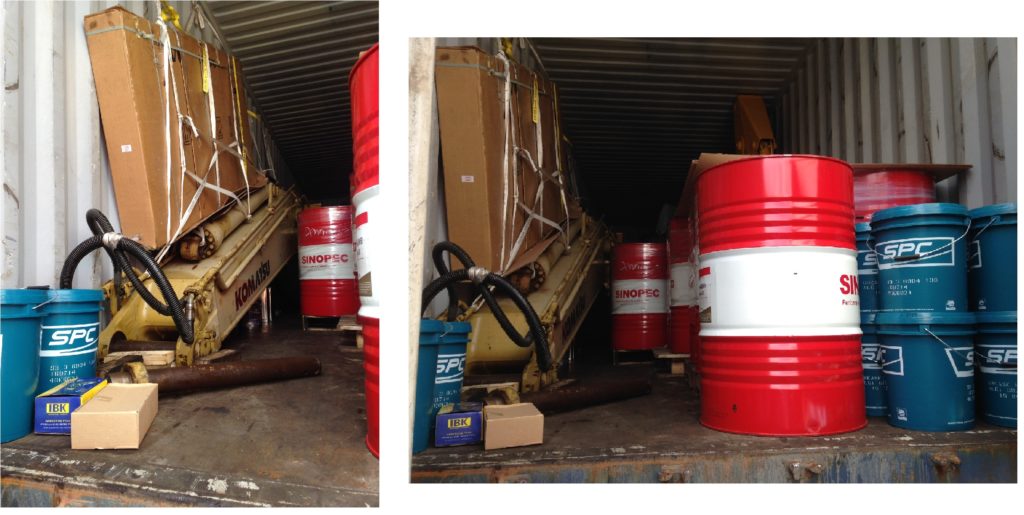 Feel free to contact us or forward your shipment details or the materials safety data sheet to us for checking and advice.
We assisted our customers to arrange hazardous shipments by air and by sea. If your shipment is small, we can also arrange by loose shipments (LCL). We can also assist to arrange shipment by air if the airline carrier is able to accept your shipment despite various airline carrier restrictions. Rest assured that we will assist to seek for relevant approvals for arranging the shipment.
Arranging hazardous shipments by full container (FCL) is not an issue for us at all too. Our hauliers will ensure and promptly arranged the relevant carrier requirements like direct loading and 24 hours loading. We will assist in all the submissions for carriers and also arrange for the relevant class cargo stickers accordingly for the shipment.
Contact us today for a competitive rates for your class cargo.