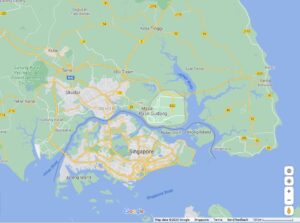 Port Overview
Pasir Gudang is a port in Malaysia. It is opened in 1977 as the first port in Johor to be located within a free trade zone. It is designed as a multi-purpose port that caters to all types of cargo.
Vessel operators serving Pasir Gudang

Currently there are many carriers with service to Pasir Gudang. With as many as one sailing every two days to Pasir Gudang, it is not an issue to find a suitable sailing to Pasir Gudang.
Information about Pasir Gudang

The port was built by the Johor Port Authority and run by Johor Port Berhad in 1977. The port facilities and services was taken over in 1993 by Johor Port Sdn Bhd, a fully government-owned company. The port was fully privatised in 1995 to Seaport Terminal (Johor) Sdn. Bhd. After a few take overs, it is now a wholly owned subsidiary of MMC Corporation Berhad.
The port is located at the southern tip of Peninsula Malaysia. It is strategically positioned at the heart of the sprawling 8,000 acres Pasir Gudang Industrial Estate and just across the Causeway from Singapore.
AD&K Logistics have been assisting our customers for their shipments in and out of Malaysia since our incorporation in Singapore. We often assist our customers to arrange their purchases directly from Pasir Gudang, Malaysia to their destination. We have experience with loading shipments in Pasir Gudang and arranging them to their final destination. Do feel free to contact us for your purchases in Pasir Gudang to your customers abroad.
More information on Pasir Gudang:-