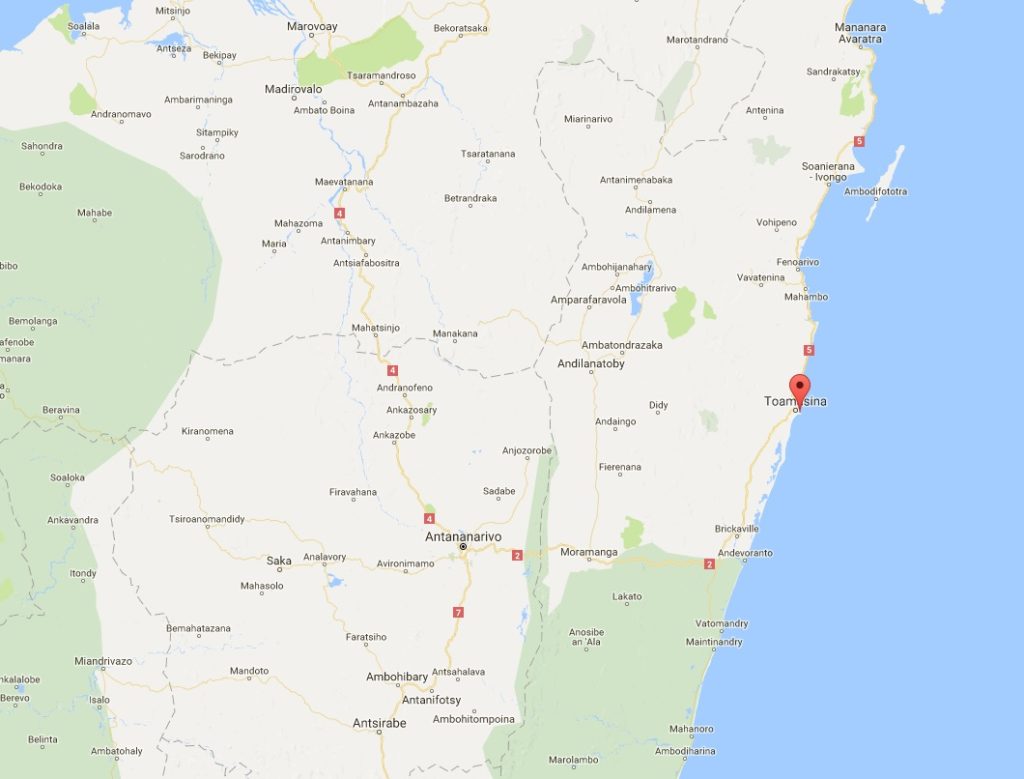 Port Overview
Toamasina (formerly known as Tamatave) is the nation's main largest port, handling containers, dry and liquid bulk and general cargo. The town is in eastern Madagascar and lies along the Indian Ocean. The global traffic of Toamasina Port evaluated at an estimate of 1.7 million tons per year, of which 70% is containerized. It has a modern container terminal and warehouse and yard space is available.
Toamasina is Madagascar's commercial hub and foremost port, handling much of the island's foreign trade. It exports coffee, vanilla, pepper, cloves, and graphite and imports machinery, textiles, and foodstuffs. There are food-processing, metal-working, and other plants in the town.
Vessel operators serving Toamasina

Currently there are a few carriers with service to Toamasina. With about two sailings a week to Toamasina, it is not an issue to find a suitable sailing to Toamasina.
Latest Development News
With major expansions under way, Toamasina aims to become the second largest port in South African region, after Durban. An extension of the terminal planned for 2016 to 2023 intents to create an addition of 470 metres of quay and increase vessel's draft to 16 metres. Once this expansion completes, Toamasina port will be able to accommodate bigger 60,000 tons ships.
AD&K Logistics have been assisting our customers for their shipments in and out of Africa since our incorporation in Singapore. Our experience with shipments to various parts of Africa is pretty established. Feel free to contact us for any shipments in relation to Africa.
More information on Toamasina:-
Labour dispute put Toamasina under the international spotlight for wrong reasons